Retro Haskell Clothing, and More! ... My PAOM Store!
Posted on December 27, 2017 by Noon van der Silk
So this year I've finally started my long-dreamt-about fashion label where each design is produced by some kind of computer program: Noon on PAOM.
For the time being I'm playing around with the website Print All Over Me. I like it because you can, surprisingly, put your designs all over the clothes!
So far I've made two main things,
1. The Pose T-Shirt
Links to buy: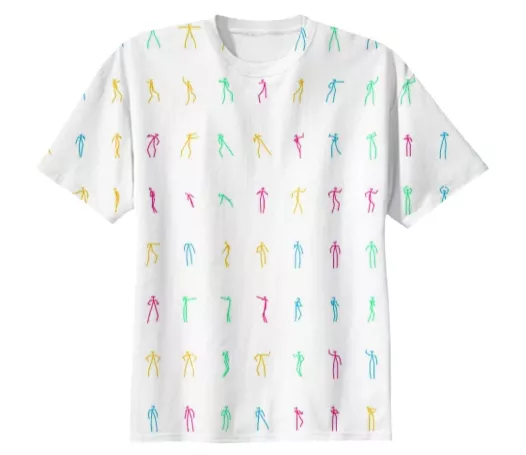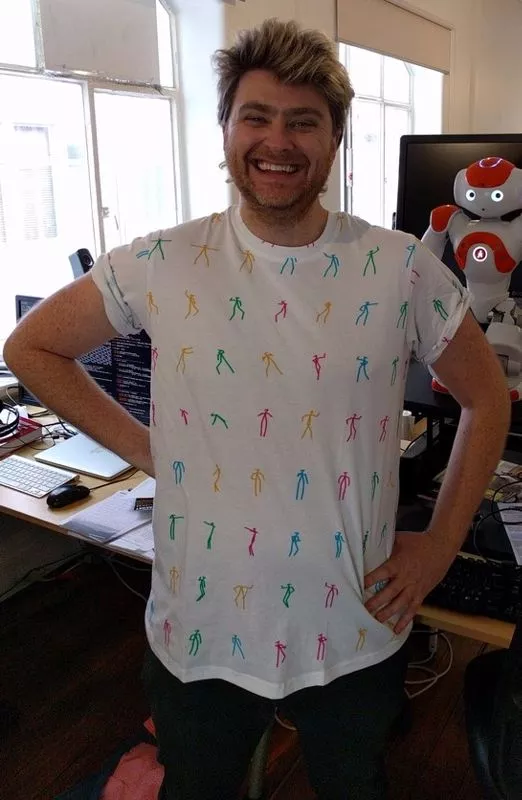 This is the first thing I've made in this way, and it's interesting to me because it combines many things I'm interested in.
It's built using deep learning, Haskell and dance. Specifically, I used what's referred to as a "Pose Network", to watch a dance video, and infer from that video the poses that the dancer was in at the time. From there, I used a small Haskell program to take those poses, and lay them out in a colourful way.
2. The Retro-Haskell Set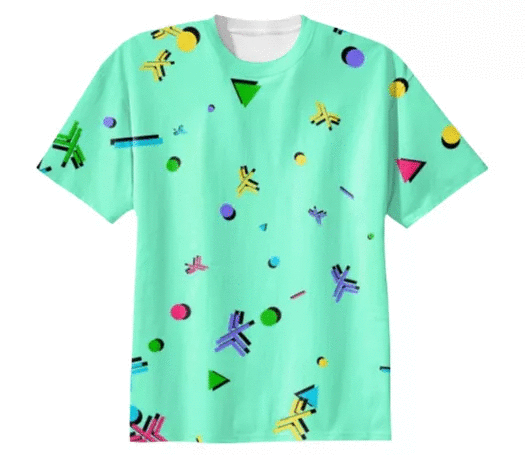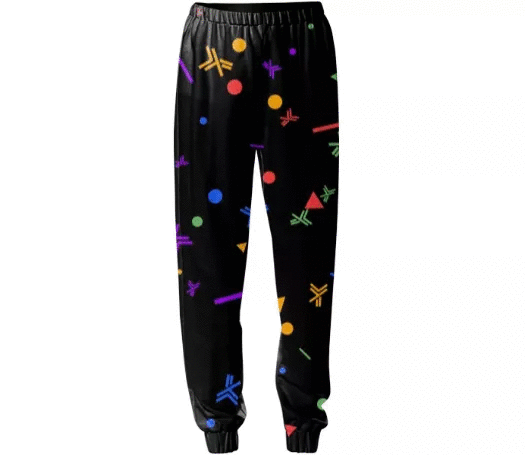 These were inspired by some 80s-style retro imagery that I found one day. I also put in a bit of thought into how to get the graphics displayed in a nicely-randomised way, and via my friend Reuben came up with a scheme that I wrote about on the Silverpond blog: Low-Discrepency Sequences, Haskell, and T-Shirts!
3. Complete Range
In the end I decided to make a whole bunch of different items available, so hopefully there is something for everyone here. If there's something on the PAOM catalogue that I haven't created, or you'd like a custom colour scheme, then get in touch and I can make something for you! Also, if you do end up buying something, then send me a photo, or tag it with #retrohaskell or #nvds. I'd love to see how it looks and any crazy colour combinations!
Below I've enumerated all the items in the store, so you can click on the thing you like to buy it if you wish! Hopefully you'll be seeing more open source clothing from me in the future :)
Evolution of Dance
Black Tako
Evolution of Dance
Classic
Retro Haskell
Black Tako
Retro Haskell
Classic
Retro Haskell
Aquamarine Fiesta
Retro Haskell
Black Inka
Retro Haskell
Purple At The Beach
Retro Haskell
Purple Fiesta
Retro Haskell
Pink Carnaval
Retro Haskell
Christmas